Format: The Winter Golf Tour consists of six (6) scheduled events, along with a season finale.
Entry Fee: $35 includes Green Fee & Event Fee / Annual Member Entry Fee: $20
*Frostbite Open (Jan 1) entry fee is $50 ($30 Annual Members) - Includes Chili Lunch & Cornbread.

As a friendly reminder - All participants are eligible to pay the entrance fee of $20 for any event they may have missed to receive 10 participation points towards the grand total. The Winter Golf Tour Finale points will be double with 50 for 1st place, 40 for 2nd, 30 for 3rd and 20 for participation.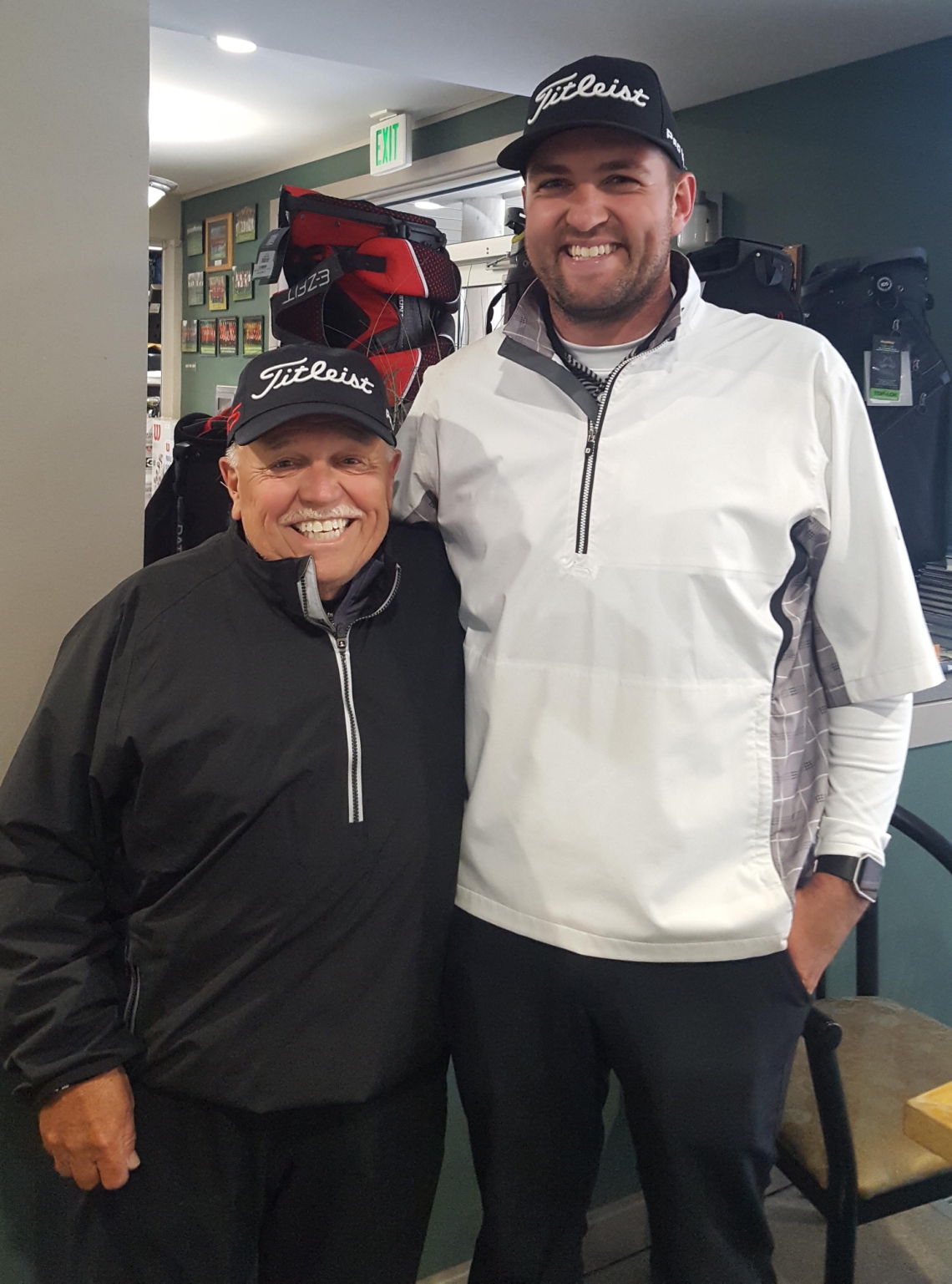 Winter Golf Tour Final Points Leaderboard

Each event will have an individual payout for that day and a running WGT Cup Points allocation for the Tour.
Tour allocations are as follows:
1st Place = 25 points
2nd Place = 20 points
3rd Place = 15 points
4th Place = 10 points
*Double Points are awarded in WGT Finale.

Click here for more WGT details and information.

WGT Season runs November 17, 2018 through March 9, 2019

Event 1 - November 17th
3 Clubs & a Putter
Format: Individual stroke play / players may choose any 3 clubs plus their putter to complete the round / White tee.
3 Clubs & a Putter Results

Event 2 - Event Cancelled Due to Snow
2-Man Red Head Open
Format: 2-Player Team, Best Ball Format / Red Tee
10 stroke max mandicap differential for partners

Event 3 - January 1st
Frostbite Open
Format: Individual Stroke Play / White Tee
*9am Shotgun Start, $50 entry fee includes Chili & Cornbread Lunch
Frostbite Open Results

Event 4 - January 12th
18 Mulligan's
Format: Individual Stroke Play, players may use 1 mulligan* per hole.
*Note: If mulligan is used that shot MUST remain as the ball in play / White Tee
18 Mulligan's Results

Event 5 - February 2nd
SuperBowl Shamble
Format: Two-player Shamble Format / White Tee
*9am Shotgun Start / 10 stroke max handicap differential, 6 tee shots per player
SuperBowl Shamble Results
Skins SuperBowl Shamble

Event 6 - February 16th - Event Cancelled Due to Snow
Superintendent's Revenge (Tip & Tuck)
Format: Individual Stroke Play / Various Tee Placements
*Play the holes like you have never seen them before.

Winter Tour Finale - March 9th
Format: Individual Stroke Play / White Tee
Also Side Game Finale
Finale Results

Pre-registration strongly encouraged, please call the golf shop to register - 360.738.7400
Questions? Contact Phil Gaggero, General Manager - 360.738.7400